Would you buy this Chevrolet Suburban and RV? We would!
This perfectly restored 1952 Chevrolet Suburban and matching trailer is all we want for the holidays.
There are few sites more heart-warming that a perfectly restored classic Chevy Suburban. This 1952 example is better than new and hails from the wildly popular Advance Design era (1947-1955). Even better, it's paired with a matching 1948 Palace Royale travel trailer.
The two-tone paint is close enough to the original Spring Green over Honeydew that we're not going to question authenticity. It was loving laid down over clean, bead-blasted metal with epoxy primer and a base clear coat. Strict historical accuracy can go jump in a lake with these results.
The chrome bits are newly triple-plated by American Chrome Co, and all the bolts and screws have been replaced with stainless steel whenever possible. Chrome and stainless might not have been available at the time because of their military use during the Korean War, but my! Ain't it purdy?
The interior of the Suburban has seat frames and springs are the real Detroit metal, but the fit and finish of the upholstery is of a care usually seen only in vehicles bound for Pebble Beach. All the gauges and dials are factory-fresh and in perfect working order.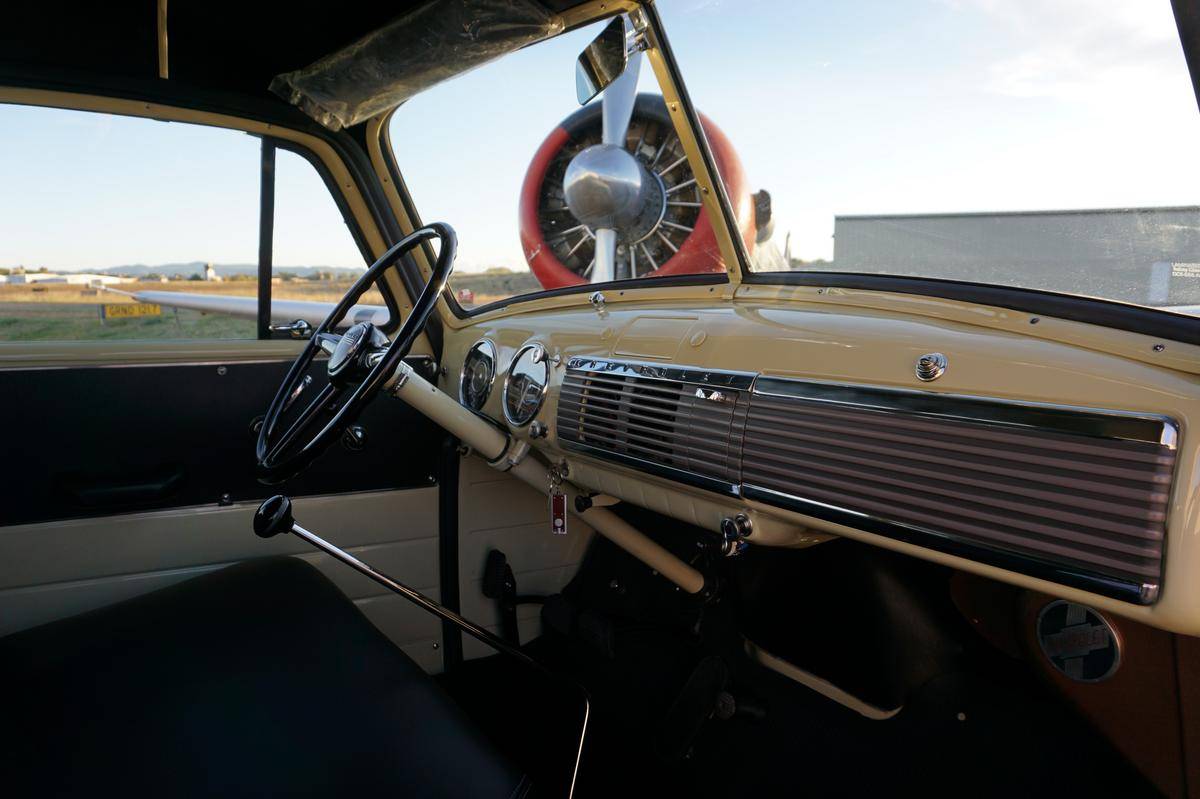 Under the hood is the rare 261-cid inline-six instead of the usual 216. Normally used in Canadian Pontiacs at the time, it also saw duty in domestic two-ton farm trucks. Power comes from a 12-volt alternator with a new starter and battery, but an old-school wiring harness. Cooling is handled by a new aluminium radiator. Again, not 1952 technology, but not spending the holidays parked by the side of the road waiting for our classic truck to cool down is a white elephant we can live with.
The trailer has undergone the same obsessive care and attention to detail during the rebuild. Also restored from the frame up, the outside is in like-new condition, but with better components. Electric brakes handle stopping duties and are hooked up with a standard 7-pin plug. A new torsion axle helps to keep things under control, and the tires are the same period-correct Coker Radials found on the Suburban.
The inside is alight with new upholstery, stainless steel and aluminium. Modern 12-volt electrics handle LED lighting and the water pump. A 110-volt system is for the 6-gallon water heater, fridge, A/C, and lights.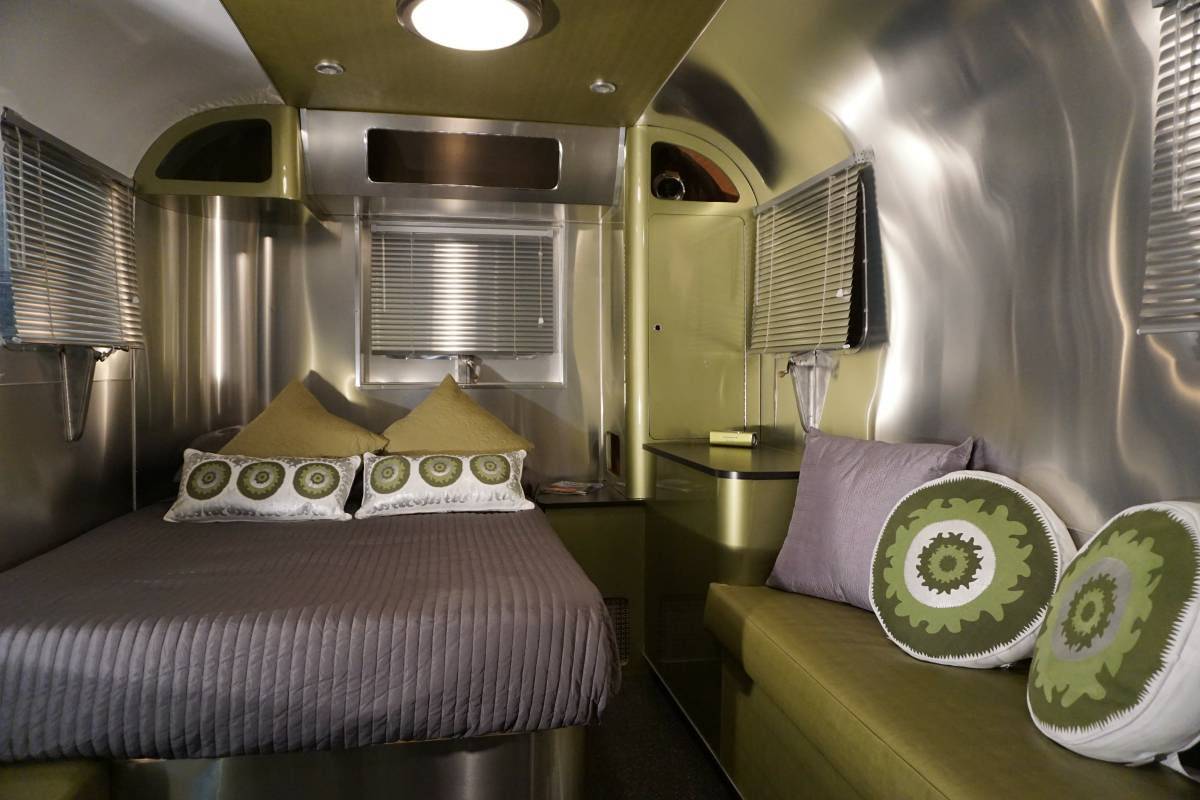 The price is a bit steep at $129,500, but we think it's well worth it. Hot rods and restomods are amazing pieces of automotive art, but every builder and fabricator knows that a car is only original once. This Suburban and matching Palace Royale have beaten all the odds to be original for the second time.
This article was oringally published by Motoring Research and is reprinted with permission