Fabulous Ferraris Set to Sell for Millions
It's billed as RM Sotheby's "most historic Monterey lineup to date," with ultra-rare and super-expensive Ferraris going under the hammer. "The 29 Ferraris set for Monterey span key moments in the marque's history, from 1950s sports racing through to the most advanced supercars of today," said Gord Duff, head of auctions. The F40 needs no introduction, but it's not the most desirable Ferrari at the Monterey sale.
1962 Ferrari 250 GTO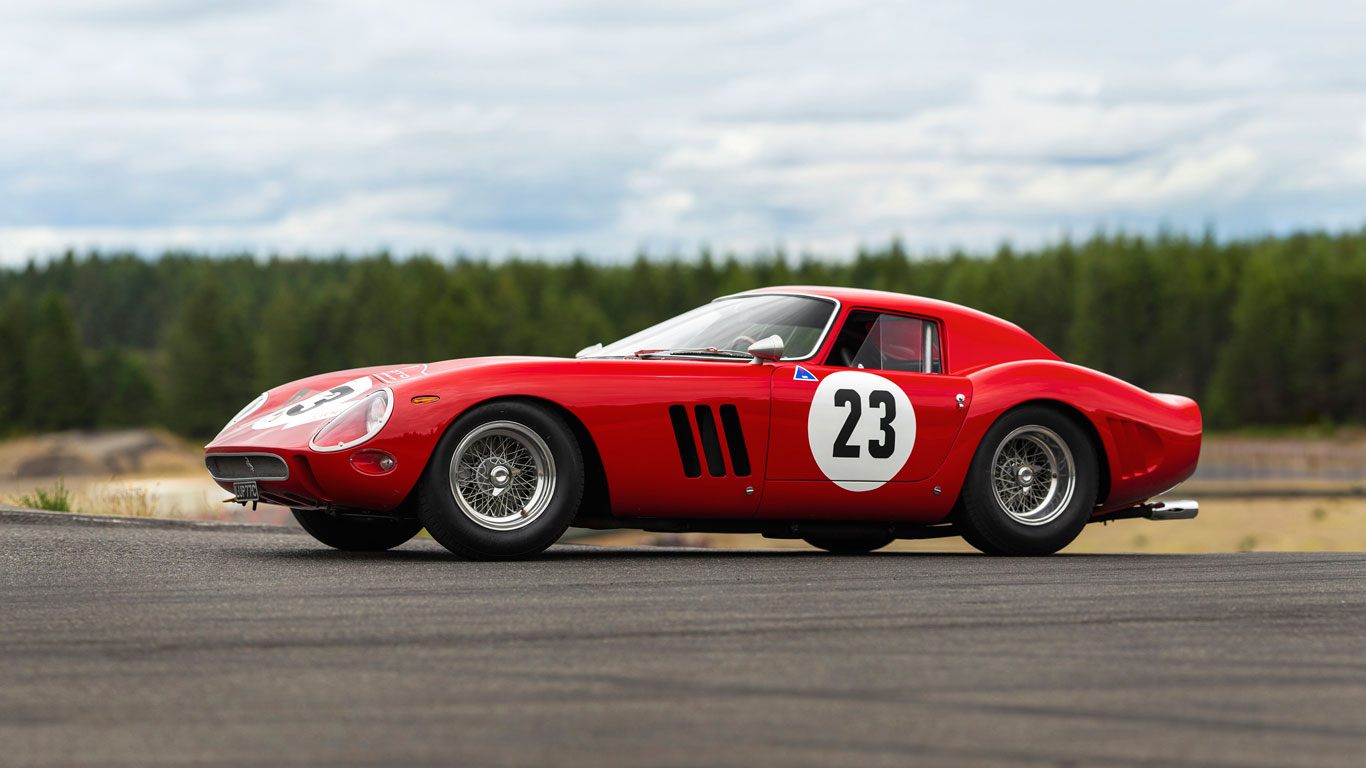 In truth, this is the headline act. We featured the Ferrari 250 GTO back in June, as it's expected to be the most valuable car ever sold at auction. This is the third of only 36 GTOs built, and one of four re-bodied in the period by Scaglietti with Series II GTO/64 coachwork. With its original engine, gearbox and bodywork, not to mention its genuine race pedigree, the 250 GTO has a pre-auction estimate of $45 million.
1976 Ferrari 308 GTB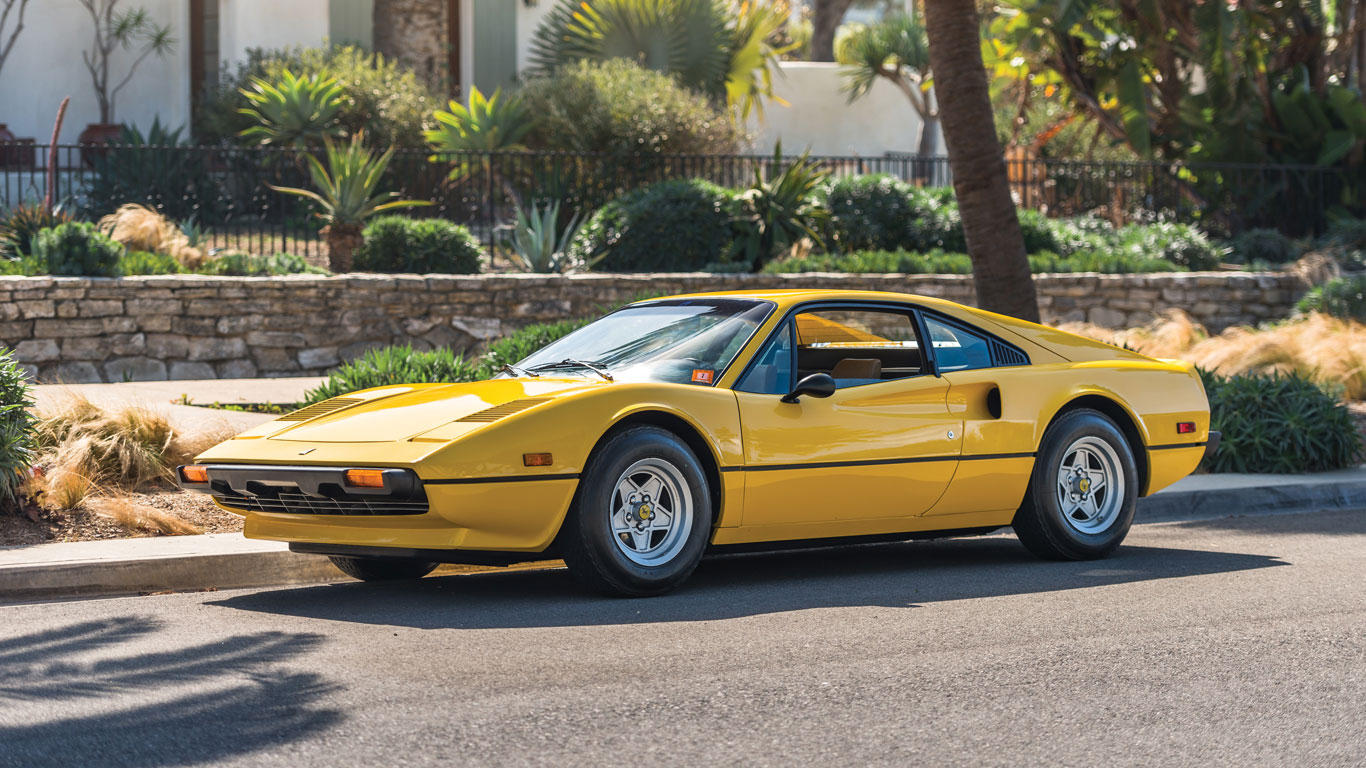 Launched in 1975, the Pininfarina-designed Ferrari 308 remained in production until 1985, by which time a GTS version had joined the fold. They were hugely successful, combining to deliver total sales of 12,000, far exceeding Ferrari's forecast. This Giallo Fly example has covered 14,000 miles and is offered without reserve.
1974 Dino 246 GTS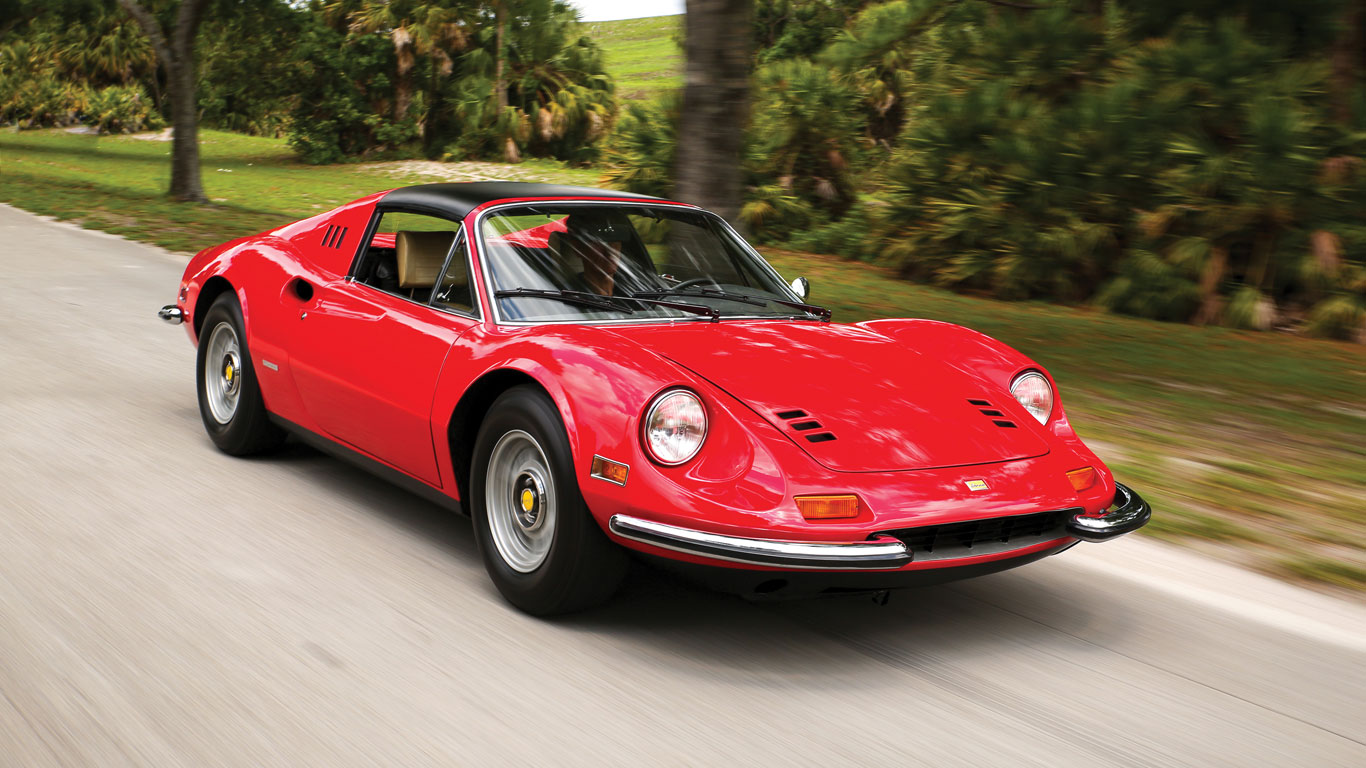 Built exclusively for the American market, the Dino 246 GTS went on sale in 1972 and, like the 246 GT, remained in production until 1974. This 1974 GTS one of the last to roll out of Maranello and is one of the lowest mileage examples in the world, with just 8,300 miles on the clock. It was acquired by its current owner in 1989. In 2016, it was treated to $55,000 worth of mechanical maintenance.
1973 Ferrari 365 GTB/4 Daytona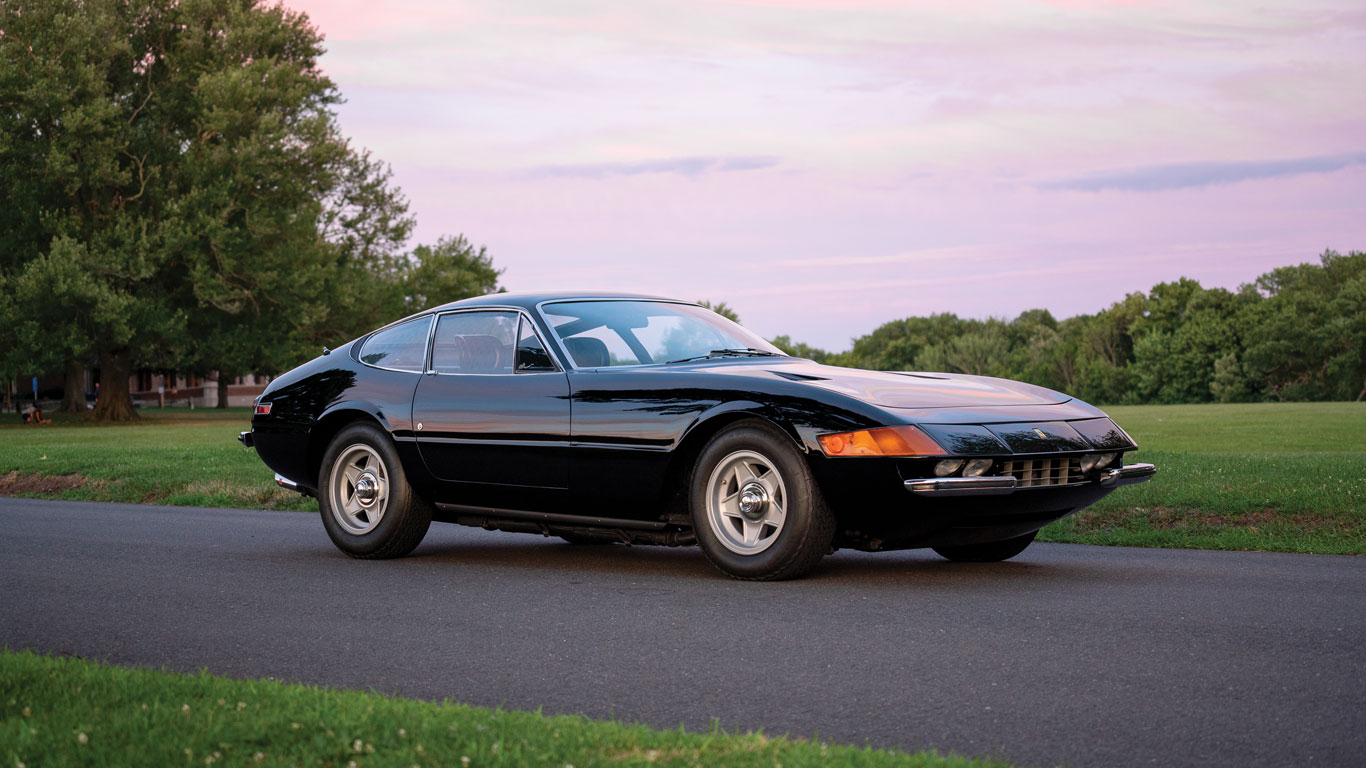 There are two Ferrari 365 GTB/4s at the Monterey sale, both dating from 1973. Dubbed "Daytona" in honour of Ferrari's 1-2-3 finish at the Florida circuit in 1967, the 365 GTB/4 was one of the finest grand tourers of a generation. One of only 30 examples finished in Nero, this car was restored to original spec and has covered 15,594 miles.
1973 Ferrari 365 GTB/4 Daytona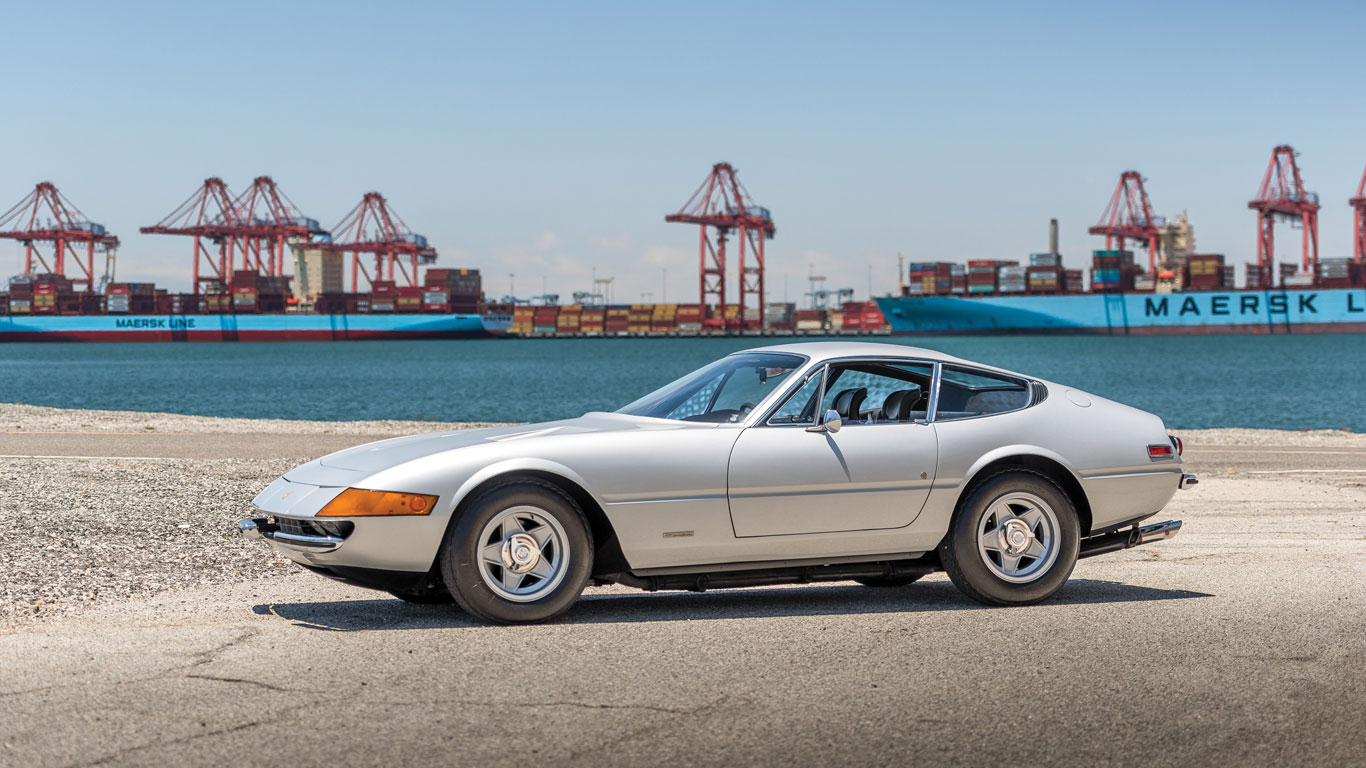 Finished in Argento Metallizzato over a Nero Connolly leather interior, this Daytona was fitted with air conditioning and electric windows delivered new in 1973. Today, the car has covered just under 44,000 miles, which just goes to prove that it is possible to buy and enjoy driving a Ferrari.
1972 Ferrari 365 GTB/4 Spider Competizione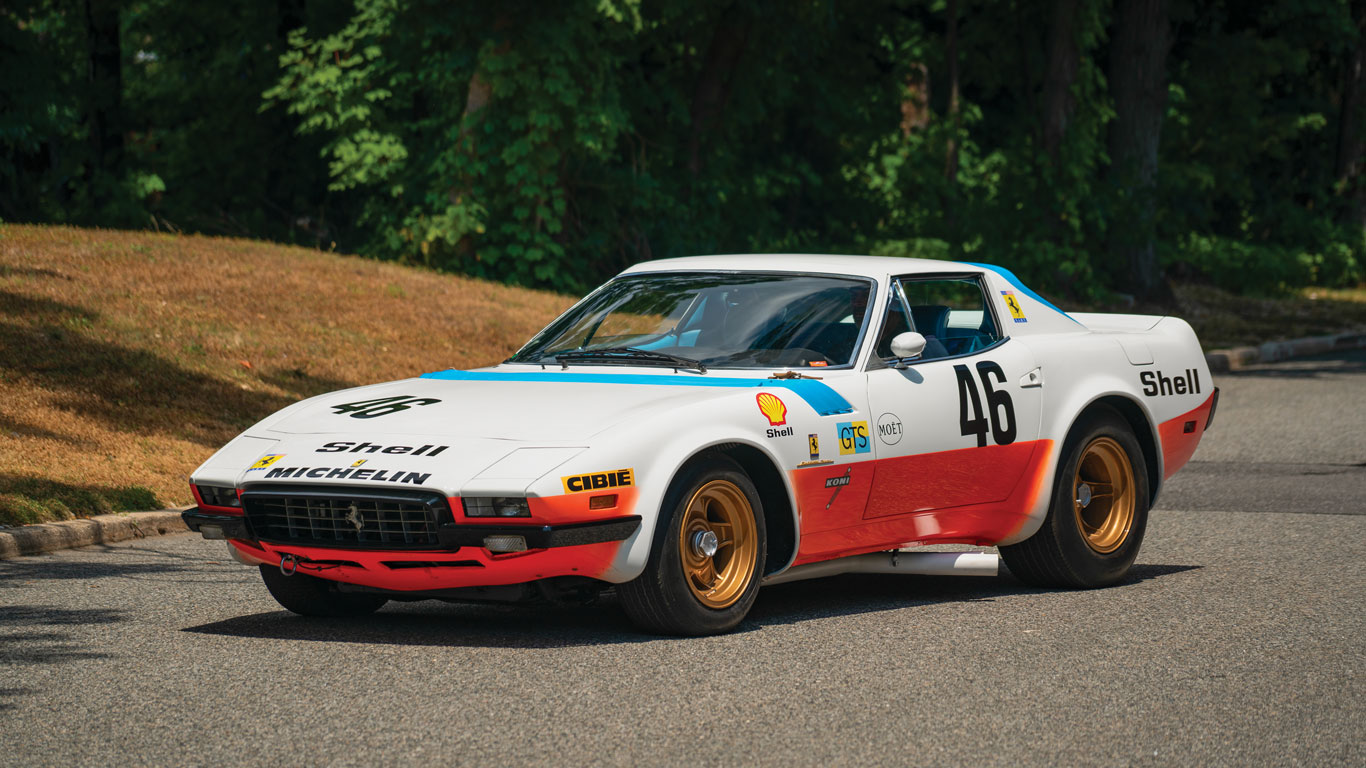 If there was a prize for the greatest journey to Monterey, this 365 GTB/4 Spider Competizione would win. Having been converted to compete in the 1975 24 Hours of Le Mans, the Ferrari was showcased on the Michelotti stand that same year, before going on to compete at Le Mans and Daytona. It was fully rebuilt in 2002 to its original Le Mans specification and was entered in the 2018 Amelia Island Concours d'Elegance, celebrating both 50 years of the Daytona and 60 years of NART (North American Racing Team).
1969 Ferrari 365 GT 2+2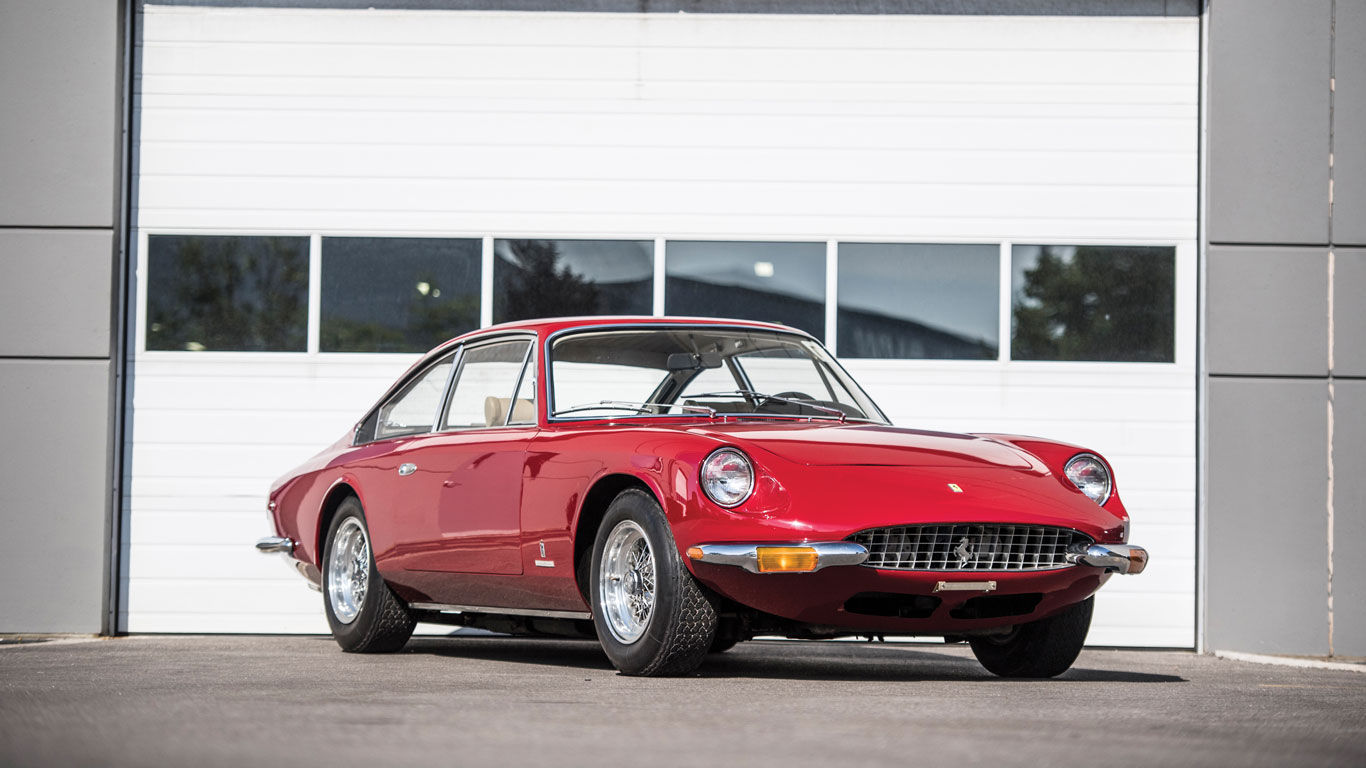 Back in 1967, when the Ferrari 365 GT 2+2 was unveiled at the Paris motor show, it was arguably the greatest grand toure in the world. The styling was unmistakably the work of Pininfarina, while power was sourced from a 4.4-liter V12 developing 320hp. This 1969 example was delivered new to a customer in Salt Lake City and was the 25th U.S. car of its kind.
1968 Dino 206 GT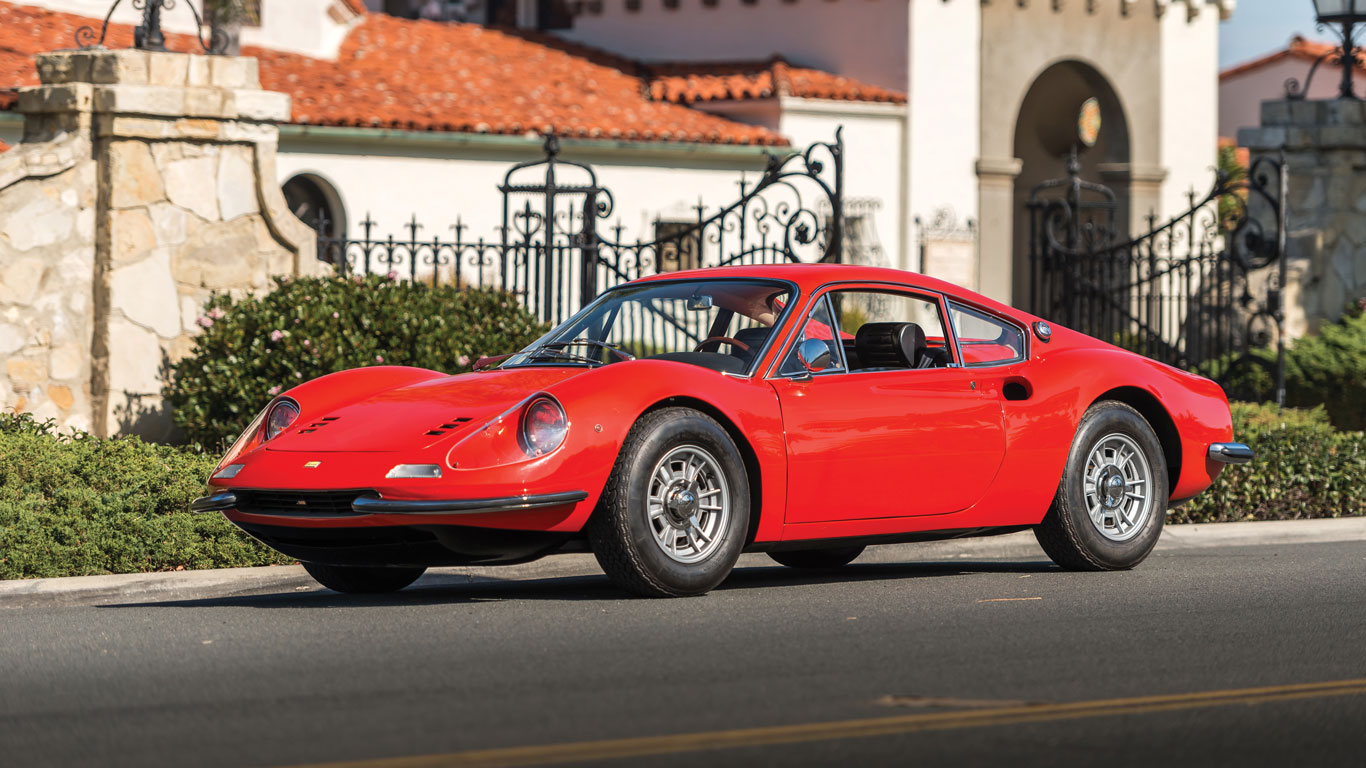 Pininfarina built six different prototypes between the 1965 Paris show and the 1967 Frankfurt show before settling on the final design for the Dino 206 GT. Unveiled in Turin, the 206 GT was built by Scaglietti in Modena, and just 152 were produced. This is number 30, completed in 1968 and sold the following January to a dealer in Milan.
1968 Ferrari 365 GT 2+2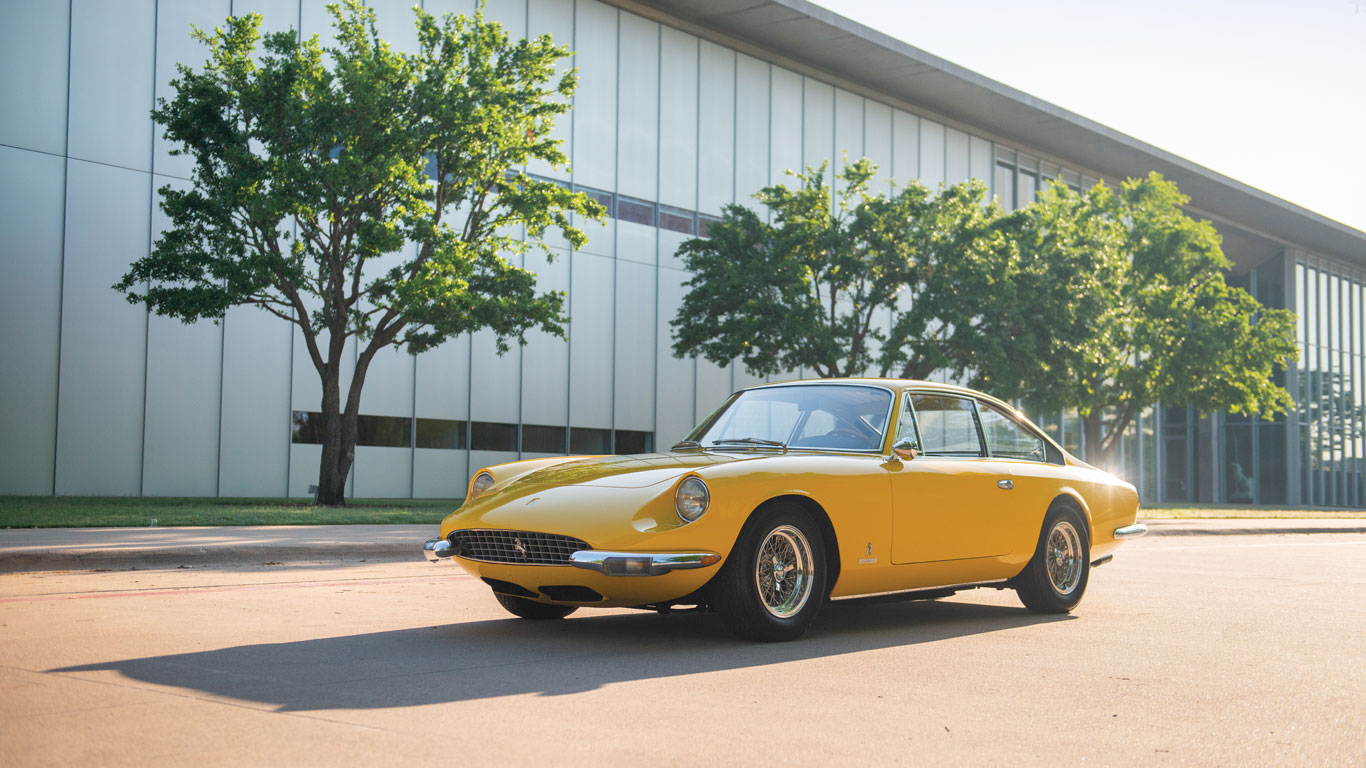 This Ferrari 365 GT 2+2 looks amazing in its fresh Giallo Fly paint. This 1968 example was the subject of a recent extensive restoration, including refinishing the Borrani wire wheels, rebuilding the engine, drivetrain, brakes and suspension, and complete rechroming.
1966 Ferrari 330 GT 2+2 Series II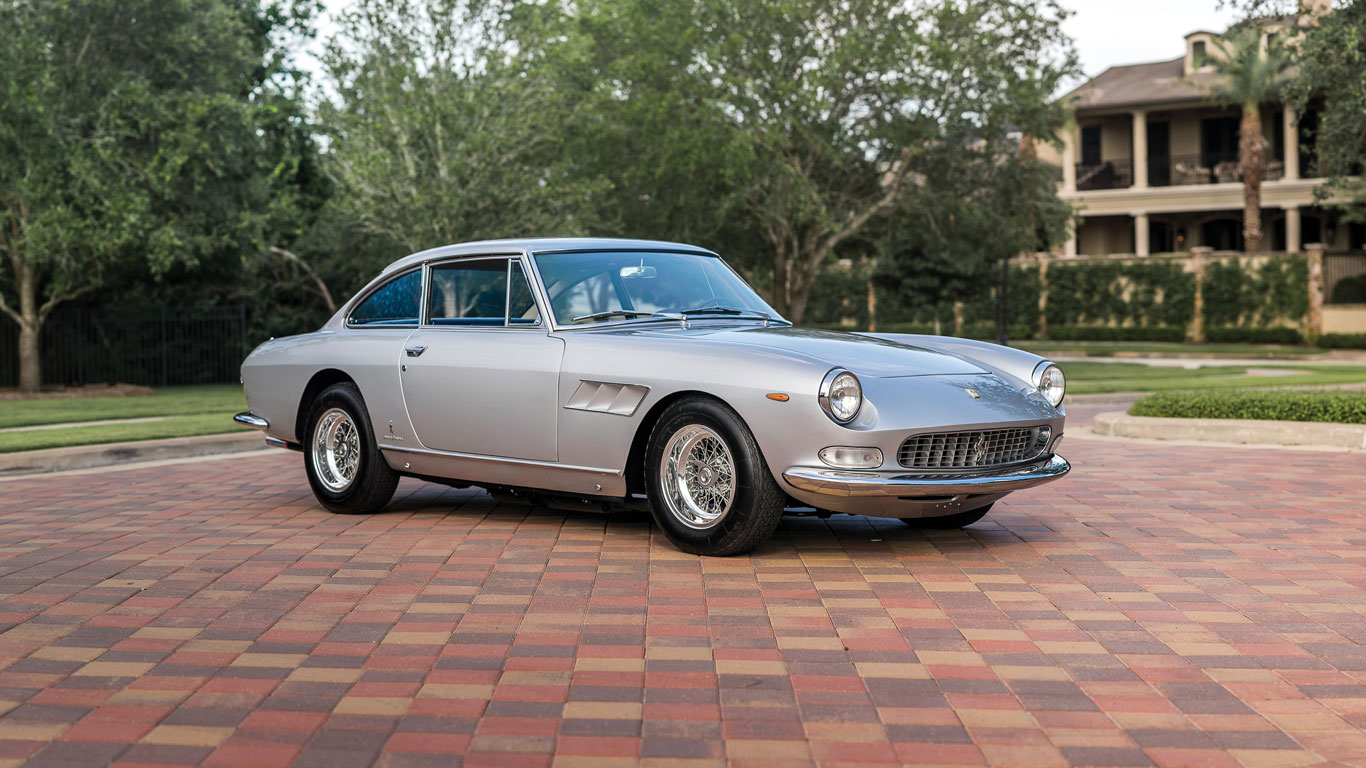 Introduced in 1964, the 330 GT 2+2 was Ferrari's second production four-seat grand touring car, and more than a thousand were built. The original cars featured a controversial twin-headlight design, but they were replaced by more traditional single lights in 1965. This is one of just 455 Series II examples built and it was fully restored in 2015.
1966 Ferrari 500 Superfast Series II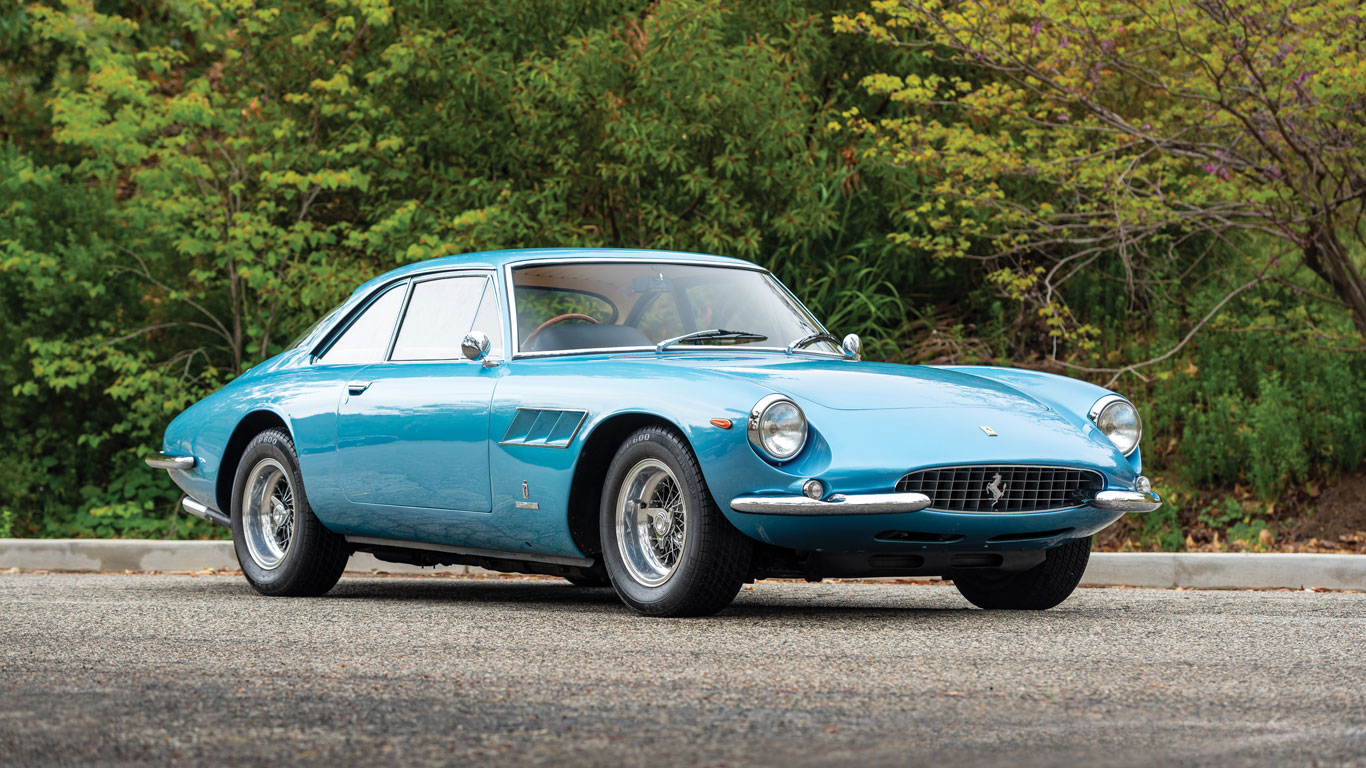 When the 400 Superfast went out of production in 1963, Ferrari was in need of a new flagship for its most exclusive clientele. That car was the 500 Superfast, the last generation of the original Ferrari super-coupes. Pininfarina built one with a 330 GT engine, while the others were powered by a 5.0-liter V12 developing 400hp. Clients included Prince Sadruddin, Aga Khan, Barbara Hutton and John von Neumann. This is one of just 12 Series II Superfasts built.
1963 Ferrari 250 GT/L Berlinetta Lusso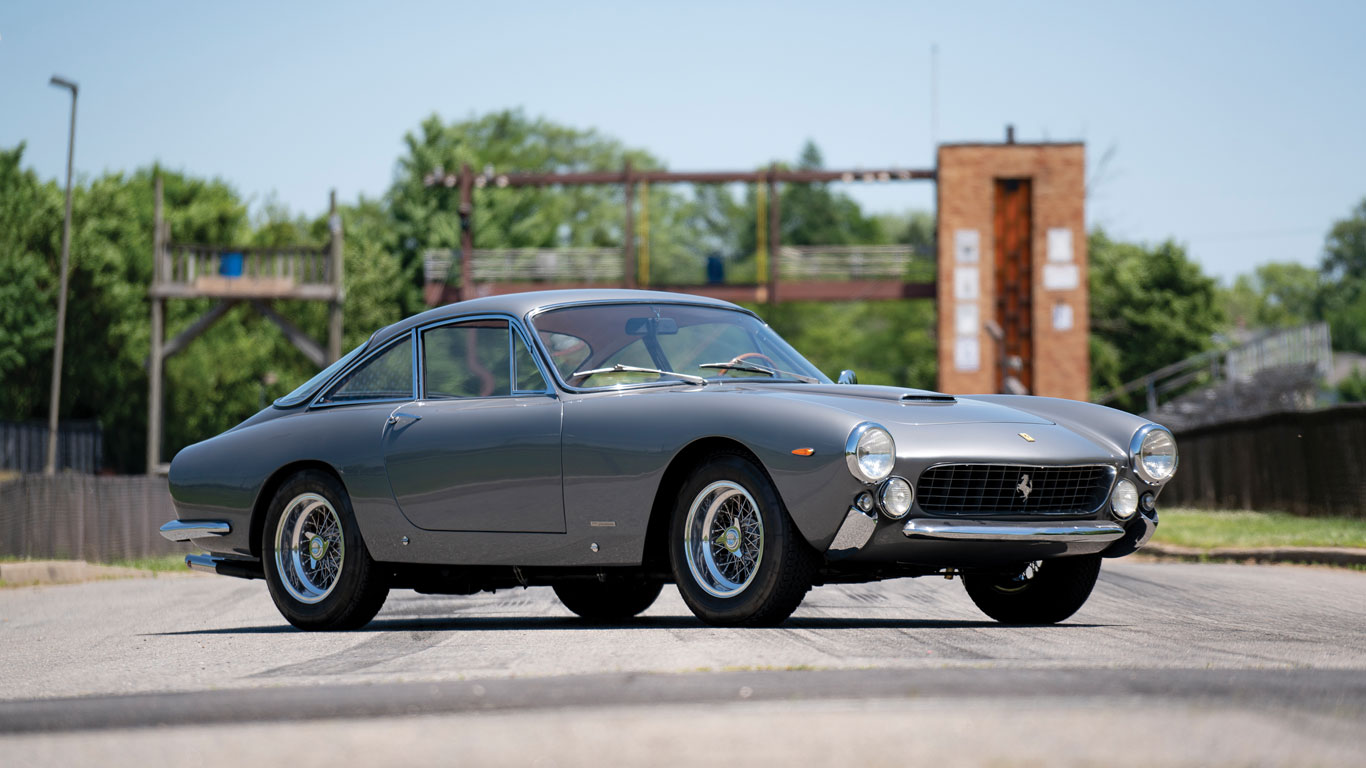 In 1962, Ferrari unveiled one of the most beautiful cars ever to wear the Prancing Horse, making it one of Pininfarina's greatest hits. This is believed to be number 21 of 350 built, originally finished in Amaranto Italver and trimmed with a beige interior. In 1970, the car was repainted silver-grey metallic and reupholstered in black. It has changed hands numerous times, including a spell under the ownership of Wayne Carini of Chasing Classic Cars fame.
1961 Ferrari 250 GT Cabriolet Series II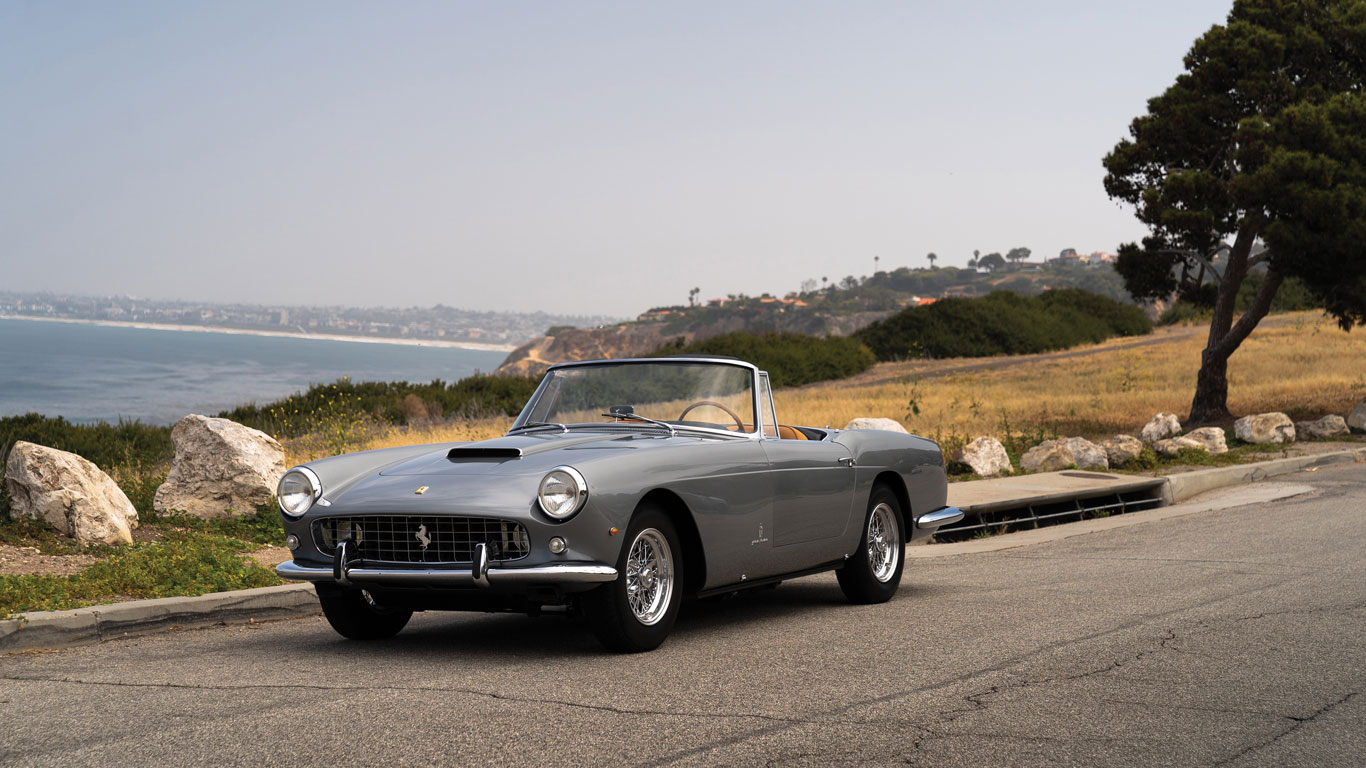 Only 200 examples of the 250 GT Cabriolet Series II were built, and this is number 131, completed in July 1961. It was a direct sale to a Frenchman living in California, and just one of seven delivered in Grigio Fumo over Beige Pelle interior. It was painted red in the late 80s, before being restored to its former glory under its current ownership.
1960 Ferrari 250 GT SWB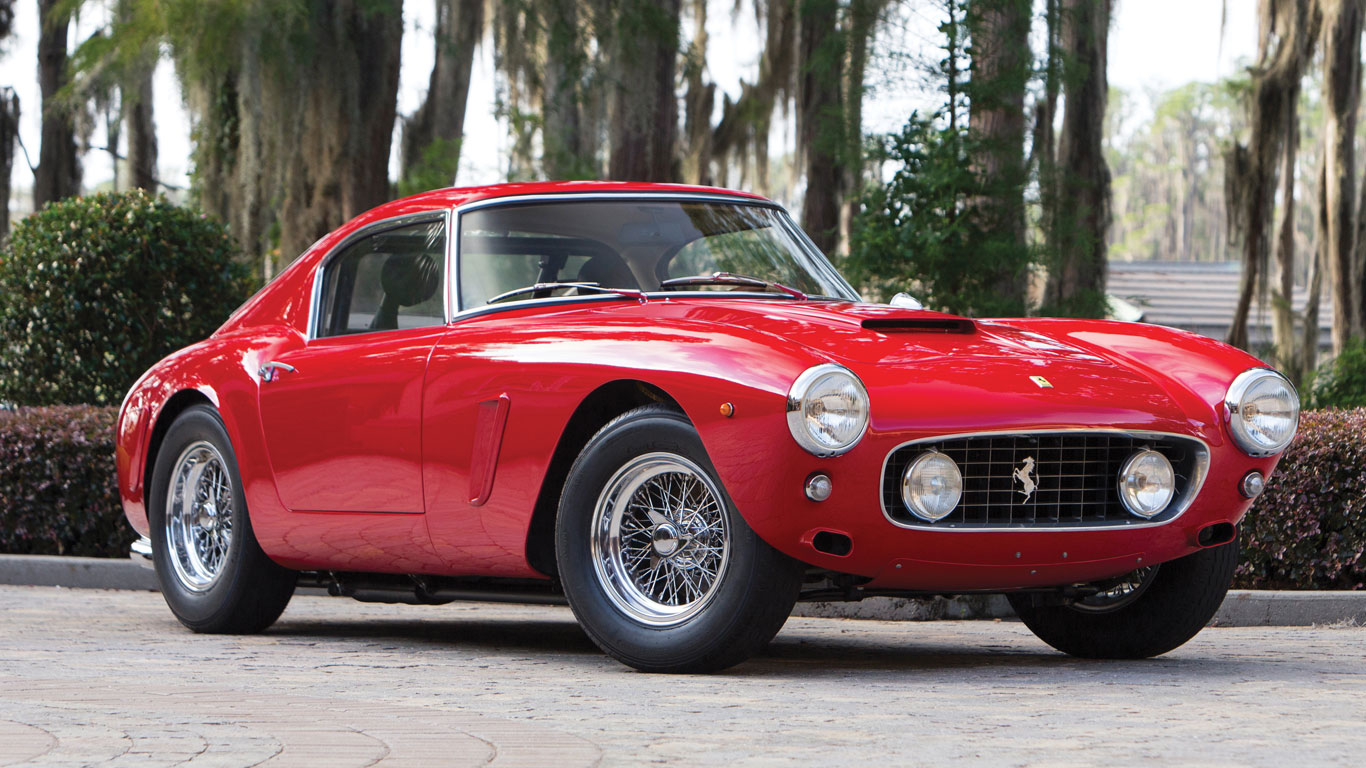 Unveiled in 1959, the 250 GT SWB featured a shortened wheelbase, Dunlop disc brakes and Ferrari's Tipo 168 engine. Configurable to the client's request, the cars were available in street or competition spec, with the latter receiving all-aluminium coachwork, competition carburetors, and revised camshaft profiles.
1960 Ferrari 250 GT Cabriolet Series II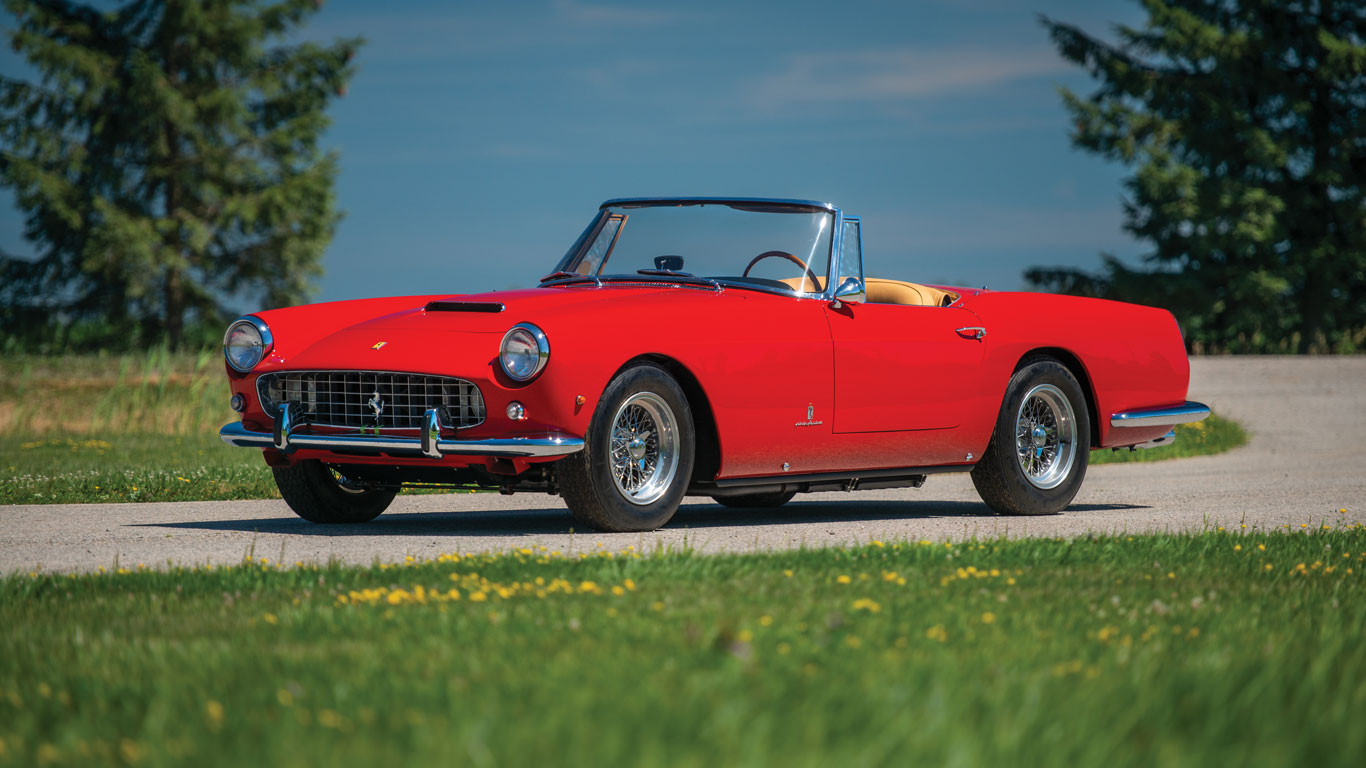 Formerly owned by the CEO of Coca-Cola, this 250 GT Cabriolet Series II is expected to put the fizz into the Monterey sale. Lame puns aside, the Series II was unveiled at the 1959 Paris motor show and showcased a raft of changes, including open headlights, a slightly more rounded nose, and new tail lights. This is the 53rd second series cabriolet produced and is said to present "only minor patina" on its restoration.
1959 Ferrari 250 GT Coupe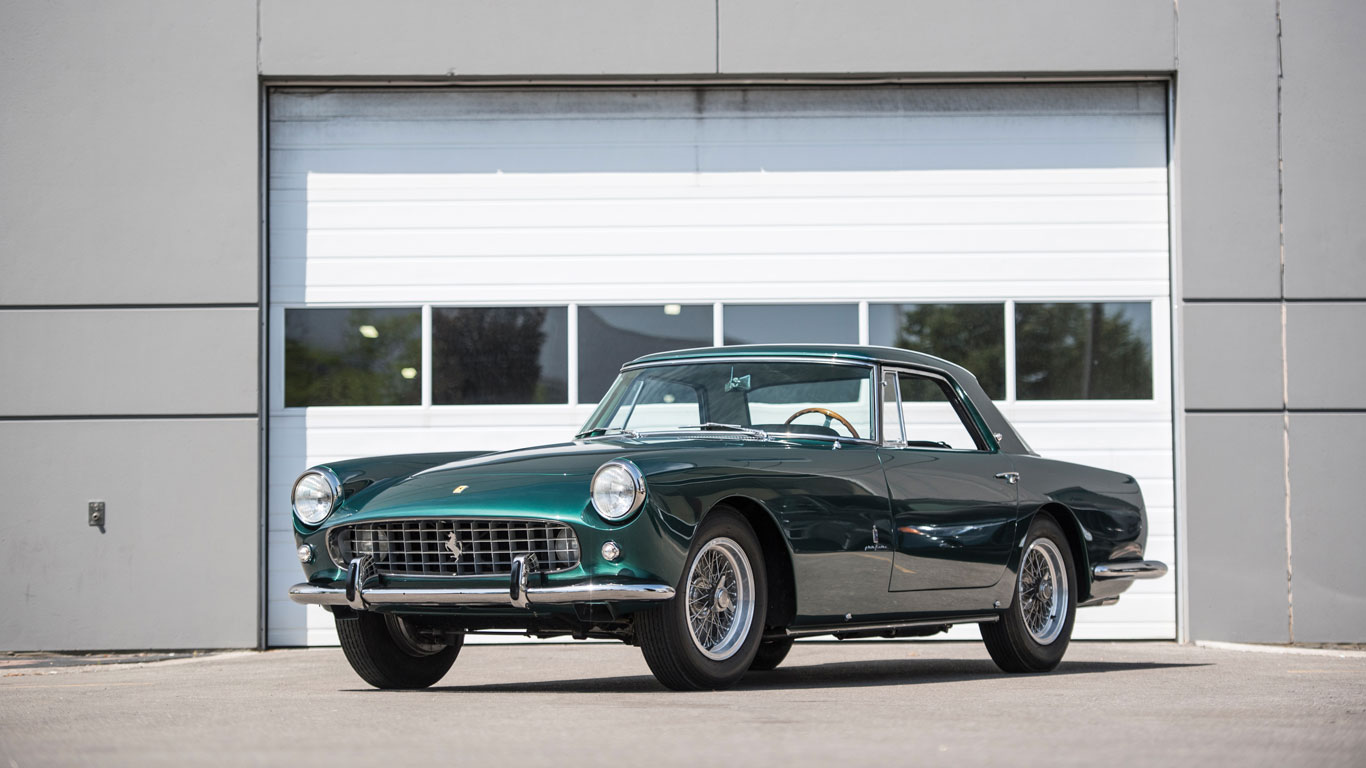 By now, you've probably had your fill of Ferraris, but we'll continue with the final four. Different sources claim different numbers, so this is either the 120th of 335 or the 120th of 355, delivered new a year after the car made its debut at the 1958 Paris motor show. It's one of three delivered in the stunning shade of Blu Genziana.
1958 Ferrari 250 GT Coupe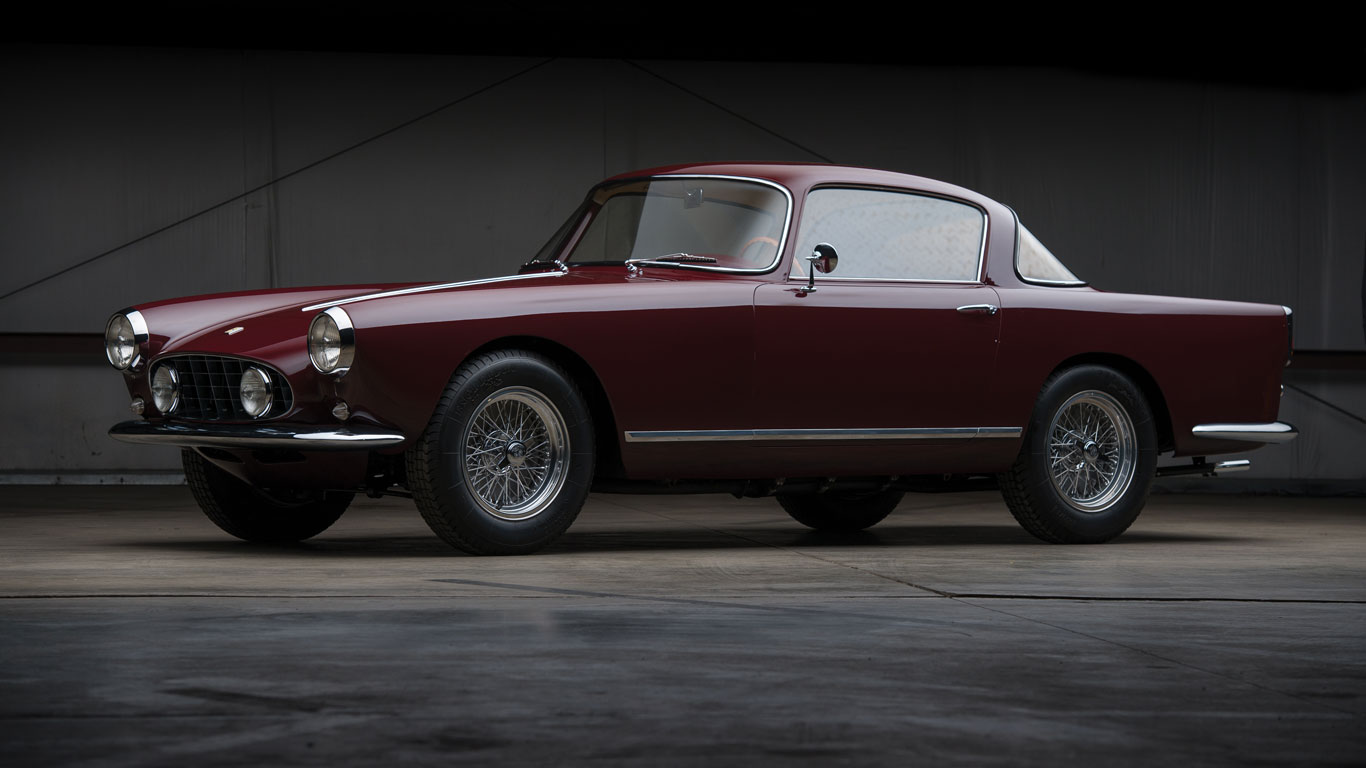 The first series of 250 GTs included 82 cars coachbuilt by Carrozzeria Boano, with a further 50 completed after the company changed its name to Carrozzeria Ellena. This is car number 23, delivered new through the Ferrari representative in Hollywood to Beverly Hills resident Cy Yedor.
1954 Ferrari 375 America Coupe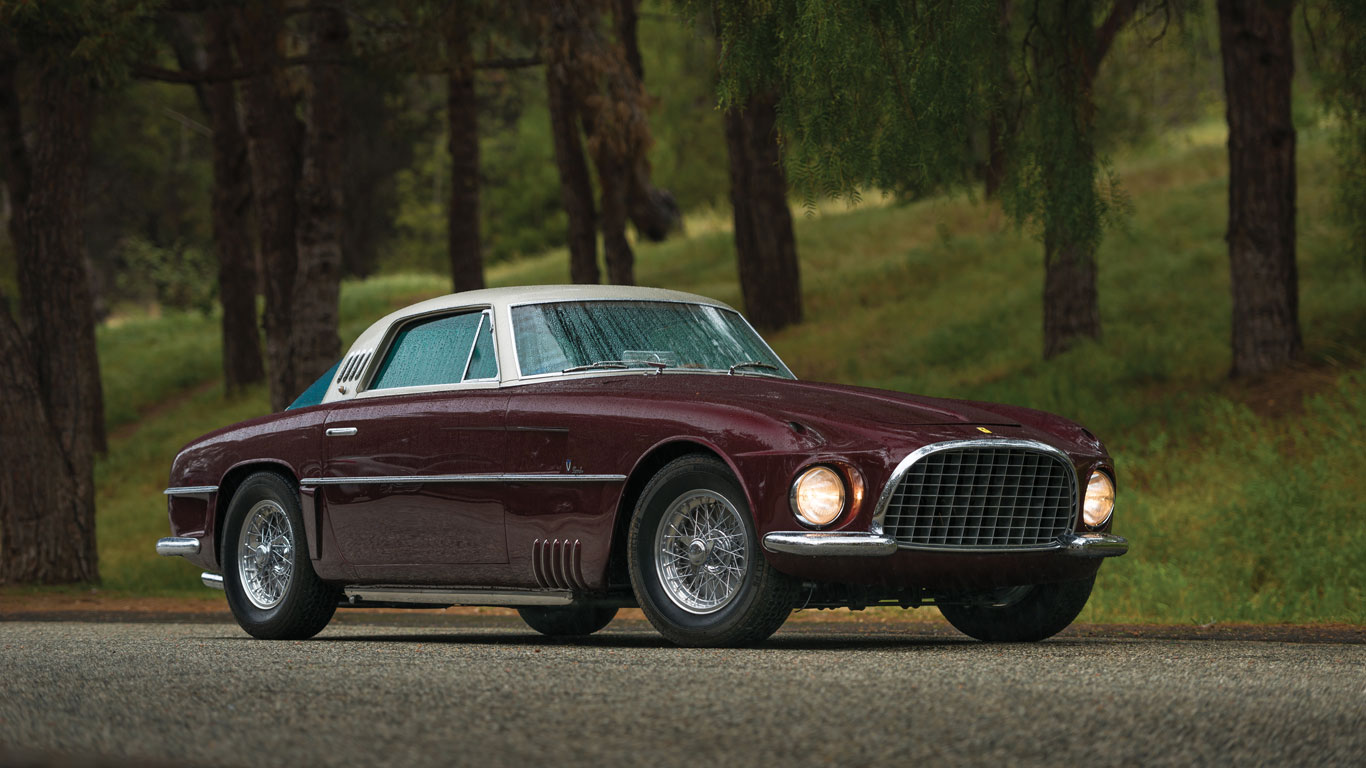 This is the actual car from the 1954 Geneva motor show and is one of just 12,375 Americas produced. In the words of RM Sotheby's: "Each Vignale body was as tailored to its original purchaser as a fine suit, and unique as a snowflake." This example features curving, torpedo-like flanks and a light, airy greenhouse with a wrap-around rear window. In addition to Geneva, it was also shown at the New York World Motor Sports Show at Madison Square Garden.
1953 Ferrari 250 MM Berlinetta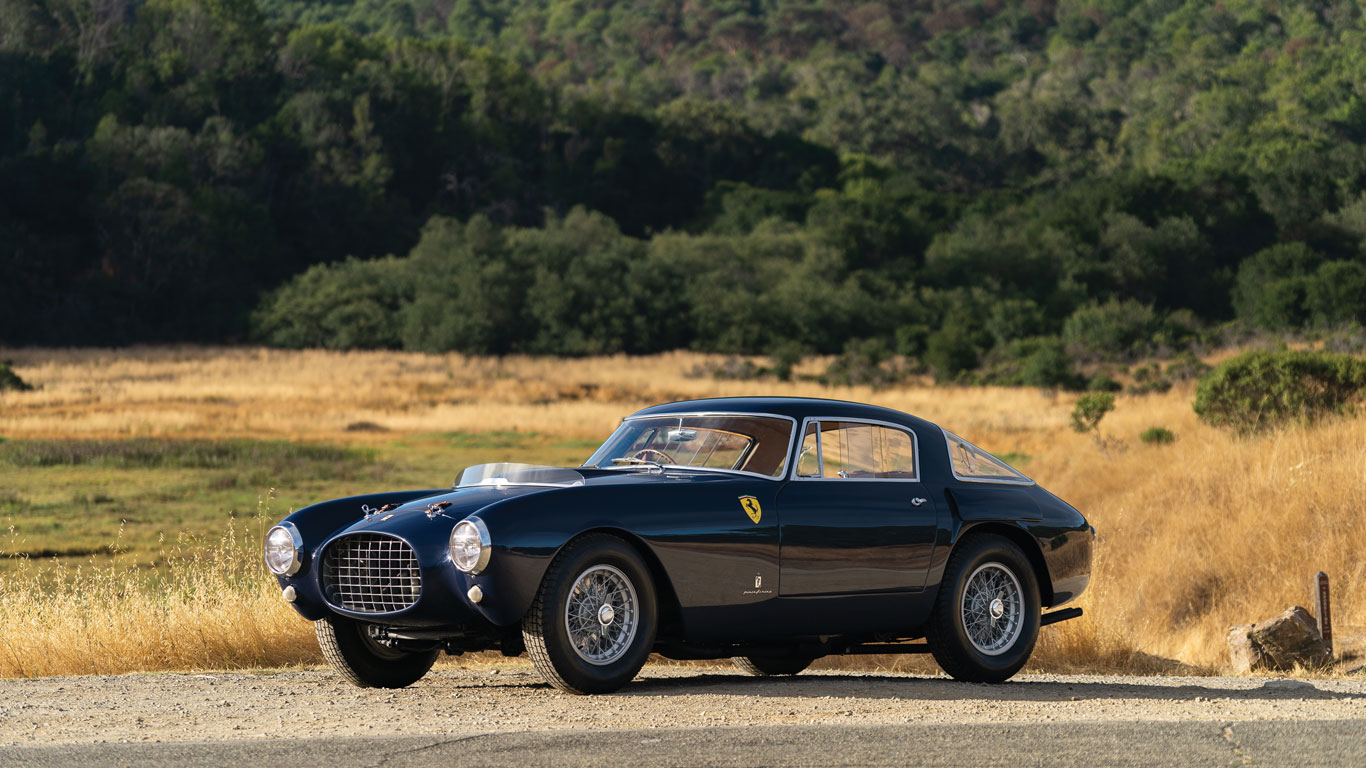 The final car, and also the oldest car in the Ferrari sale, this is a 1953 250 MM Berlinetta. Number 15 of 18 built, this car was displayed at the 1954 Swedish motor show and finished third in class at the Helsinki Grand Prix that same year.
The RM Sotheby's sale is part of Monterey Car Week and takes place on the 24 and 25 August 2018.
This article was oringally published by Motoring Research and is reprinted with permission